Vehicles that are permanently used for Emergency Assistance must comply with specific external features. These characteristics are laid down in the Royal Decree of 12 November 2017 determining the external features of vehicles used in emergency medical assistance[1].
MOST NOTABLE EXTERNAL FEATURES OF VEHICLES
DEPLOYED FOR URGENT MEDICAL CARE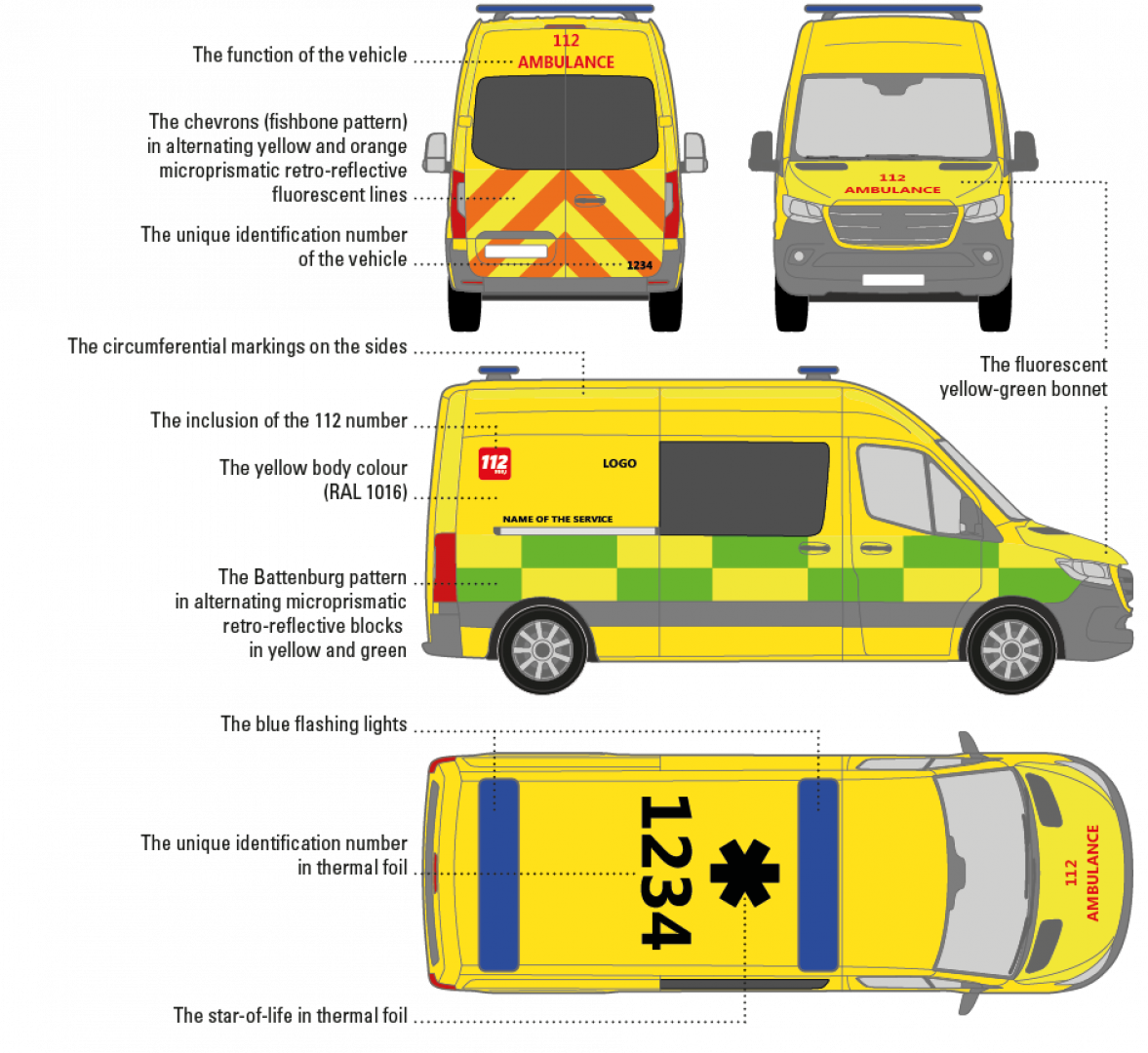 To find out more about the mandatory features for ambulances: health.belgium.be
The main difference in the external features of non-emergency and intermediary transport compared to emergency transport is the body colour (white instead of yellow), the different pattern on the side and the absence of the 112 number. The regulations on non-urgent transport have already been drawn up by the federal states. The Royal Decree on the external features of intermediary transport is in the preparatory stage.
[1]The Royal Decree concerns the implementation of the Protocol Agreement of 27 March 2017 as regards the external features of emergency transport permanently deployed within the emergency medical assistance chain.